Beat the Holiday Travel Rush and Book Your Charter Early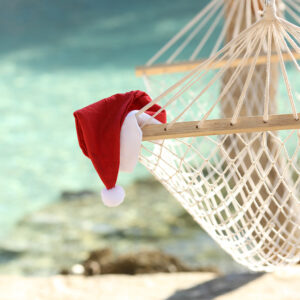 Yes, earlier is better. Early booking saves you money and eliminates the hassle of waiting until demand surges.
Over the last three years, several brokers and clients have been turned down for holiday travel due to the lack of large-cabin airframes. The surge in demand around early November often creates situations where charter operators have two brokers wanting to book the same airframe. The demand almost always outweighs the supply. This is why we remind our brokers and clients to book holiday flights sooner rather than later.
Price Surges During the Holidays
During the late summer months, typically around August, quotes for holiday trips generally are 5-9% higher than in the spring and early summer months. The laws of supply and demand are evident the longer brokers wait to schedule an airframe for their clients.
The most significant sticking point for booking early is the need for flexible holiday travel plans. Typically, the only flexibility you have is your departure time. Book your airframe as soon as possible if you know the departure location and where you will be going.
For those who don't have their holiday travel plans solidified until fall, the options will be limited, and quotes will be higher, as mentioned earlier.
As a reputable charter firm, we do everything we can to accommodate late bookings for holiday travel, but we are limited to the availability of our fleet; this goes for every charter operator you might use for your holiday travel needs.
So, we can't stress this enough— book holiday flights as early as possible!
Holiday Travel Destinations
Our ultra-long-range large-cabin airframes are versatile and offer up to 6,600 miles of international range for your holiday travel needs. Whether you are planning an international or domestic holiday, the Gulfstream IV and V are popular platforms for large and small groups. The versatility of these airframes is why they are sought after for holiday travel.
Last year we operated numerous holiday flights for our clients and their families to locations throughout the Caribbean. From Barbados to Cancún, Caribbean flying last year kept our fleet busy as we safely delivered our clients to the islands from the US, UK, and Europe. Traveling from the United States was strong in the Los Angeles and New York City metropolitan areas. Travel demand in Europe was robust in Amsterdam, Geneva, and London.
We expect to see high demand for Caribbean holiday travel again this season and stronger demand for transatlantic routes from the US, as countries throughout the UK and Europe have lifted COVID-19 travel restrictions. And last month, the C.D.C. lifted their requirements on travelers coming into the U.S., so we expect this holiday travel season to be extra busy.